There is always something going on at Octane5!
Check out the latest or follow us on LinkedIn to stay in the loop.
Registration Now Open! How Coca-Cola Builds Sustainability Into Its Licensing Program
April 26, 2021 | Events
Date
June 2, 2021
Event Time
12:00 pm – 1:00pm EDT
9:00 am – 10:00am PDT
Location
Online
Kate Dwyer, Senior Group Director, Global Licensing at The Coca-Cola Company, presents a case study on how Coke has established processes and procedures in its outbound licensing program to align with overall corporate sustainability goals, including communicating that message to its stakeholders.
Presenter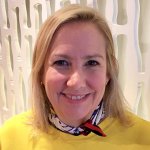 Kate Dwyer
Senior Group Director, The Coca-Cola Company
Pricing
FREE for YPN
$25.00 for Members
$75.00 for Non-Members
Group Registration Promo Codes
GRPREG20: 5-9 get 20% off
GRPREG25: 10-19 get 25% off
GRPREG30: 20+ get 30% off