There is always something going on at Octane5!
Check out the latest or follow us on LinkedIn to stay in the loop
BrandComply College Continues Winning Streak with Signing of The University of Iowa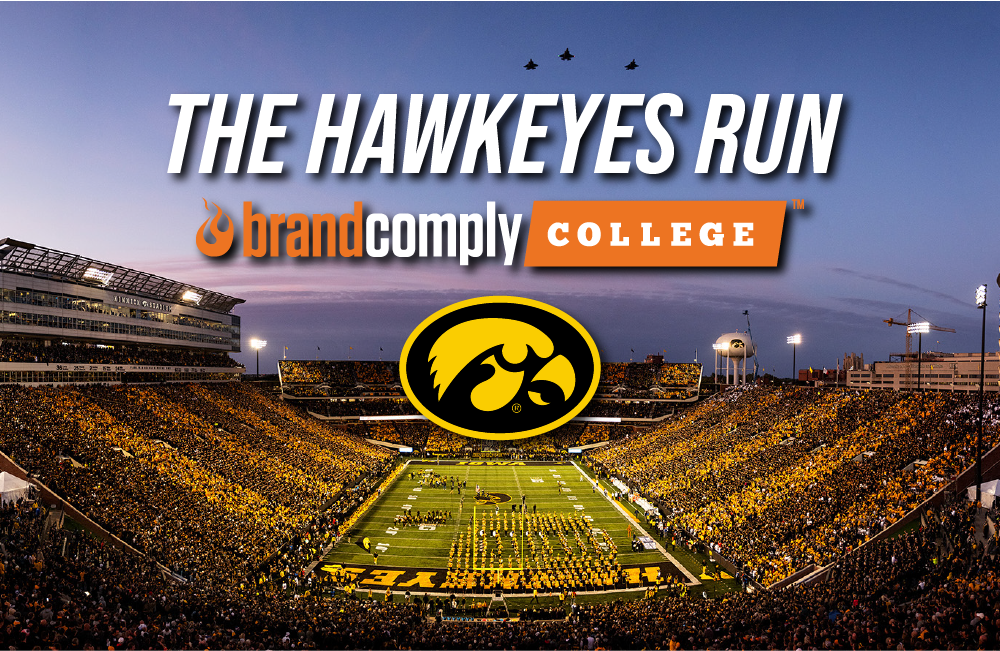 Atlanta GA ? Octane5, the company behind the BrandComply College licensing enterprise platform, recently announced the signing of The University of Iowa as the latest BrandComply College client.  This continues the overwhelmingly positive market response and affirms the need for a robust licensing enterprise platform tailored to the needs of the collegiate marketplace.  
Dale Arens, Assistant Athletic Director, Trademarks and Licensing at The University of Iowa stated: ?Our goal for the University of Iowa Trademark Licensing Program is to be a leader and trendsetter in the collegiate industry.  BrandComply College will help us accomplish that through innovation and streamlined processes that will ensure our team is working smarter with best in class technology behind us.  I am excited for what the future holds?.
?Our partnership with The University of Iowa continues to validate what we?ve known all along?, said John Mybeck, President of BrandComply College. ?Institutions are hungry for a solution that lets them manage their entire program in one powerful portal. Especially considering the rapidly changing landscape for colleges, they need smarter ways to manage their Product Approvals, Royalties, Contracts, Assets and Brand Protection in one place. As I?ve said before, BrandComply College is a real game changer and we?re gratified that storied institutions like The University of Iowa clearly see the value and support we bring their programs.? 
About Octane5: 
Octane5 is a team of licensing system and brand compliance experts delivering software and security products to leading global brands and institutions. Octane5 is the team behind BrandComply licensing enterprise platform and BrandComply College. Both platforms deliver brand compliance and protection through a fully integrated suite of software and security products that control virtually every aspect of the brand licensing ecosystem. Operating out of offices in Atlanta, Indianapolis, Los Angeles and London, the Octane5 team serves a global client base consisting of hundreds of brands and tens of thousands of licensees. Learn more at www.octane5.com or www.brandcomplycollege.com 
Contact Octane5:
Jim Kucia
EVP, Business Development
jim@octane5.com
404.889.8620
Contact BrandComply College: 
John Mybeck
President
jmybeck@octane5.com
317.341.2371
Contact The University of Iowa:
Dale Arens
Assistant Athletic Director, Trademarks and Licensing
dale-arens@uiowa.edu
319.384.2000